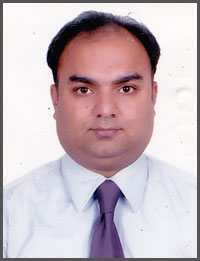 THE FOUNDER: PANKAJ KUMAR
PROFESSION: ENTREPRENUER; TOURISM EXPERT; CONNOSSIEUR QUALIFICATION: MBA TOURISM MANAGEMENT
ALLUMUNOUS: IIPS; DEVI AHILYA UNIVERSITY; INDORE
MESSAGE FROM OUR FOUNDER Pankaj Kumar: MBA Tourism Management.
I am a born lover of Indian culture and traditions. The depth of understanding of Rural and Urban India made me a dynamic person to help, Train and Guide in achieving their cultural pursuits. I did my bachelors and Masters of Tourism Management from IIPS, Devi Ahilya University Indore and allumunous of the Prestigious International University- JNU New Delhi. Have studied about History, Society from some of the prominent Historians and Social Scientists from India and abroad at the Jawaharlal University. Having studied under Pioneers and Schoolars like Professor Dipankar Gupta,Bipan Chandra and Professor Andree Baitaille gave  immence learning and knowledge.Worked with TCI (Subsidiary of Thomas Cook India) provided an Opportunity to me handle and cater to the Inbound Market of TCI specially UK,Gemany,China,Korea,Taiwan.Having dealth both East and West sharpened my soft-skills and Business accumen. Have learnt that every Tour operator is trying to sell India in wrong way indeed. By making the permutation combination of the hotels and other suppliers used. I met a Guru my first buss, who taught me – Let the Tourists see as India as India is !There the journey of DELHI WALKING TOURS started. We let you experience as India as its is really. Rather than claiming wonderful or wow.
Like everyone else I am also passionate about India-Be the Art, Architecture, Food, Archelogy, Museums etc. We well researched the most enjoyable destinations in the splendid Shahzahanbad. We have best of the guides to do you Walking Tours in the city who are knowledgable, enthusiastic, willing to share etc. We have the team of Travel Experts who are their take care while you enjoy and Travel. I and my Team contineouly creating new Tours, Experiences for our esteemed visitors and love new Challenges.